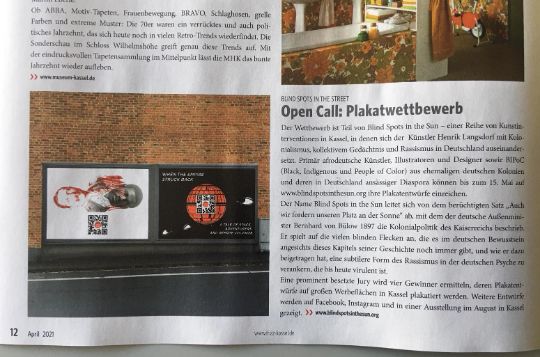 Henrik Langsdorf — 31.3.2021
The poster competition is on!
The Blind Spots in the Street poster competition has officially started - with announcements on Facebook and Instagram and in Kassel's FRIZZ magazine (pictured left).
This call is for Black artists, illustrators and designers who have themselves experienced racism in Germany or those who are from or live in the former German colonies of Togo, Cameroon, Namibia, Tanzania, Rwanda or Burundi. Information about the competition is available here.
FURTHER INFO ON THE POSTER COMPETITION